LOOKING TO BUY, SELL OR RENT ?
TRUST QUEENSLAND'S #1 AGENCY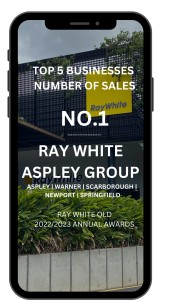 🏠 Looking for an accurate property appraisal?
Whether you're in the market to buy, sell, rent, or simply seeking guidance for your property needs, we've got you covered. Our dedicated team of real estate agents at Ray White Newport is here to assist you in every aspect of your real estate journey. We understand that every step in the property market can be a significant one, and we're committed to making it a seamless and rewarding experience for you.

Our team of experienced agents conducts meticulous property inspections, taking into account all factors that influence your property's value. You will receive a comprehensive property appraisal report by one of our local area experienced agent who is thoroughly updated with your suburb market trends.
For an accurate assessment and well-informed decisions on buying, selling, or renting your property, "ACT NOW" to arrange a no-obligation detailed property discussion and get actionable recommendations to enhance its worth, kindly complete the form below. Your property's potential awaits.